Viewing​

Wednesday, February 17, 2021

1:00 PM until 6:00 PM

Hester, Whitted & Daye Funeral Home

603 South Main Street

Roxboro, North Carolina 27573

Phone:  (336) 599-0104

Funeral Service

Saturday, February 20, 2021

12 Noon

​Hester, Whitted & Daye Funeral Home

603 South Main Street

Roxboro, North Carolina 27573

Phone: (336) 599-0104

Due to the COVID-19 pandemic,

attendance is limited to 50 individuals.

Interment

New Bethel Missionary Baptist Church

Cemetery

1014 New Bethel Road

Alton, Virginia 24520

Ms. Esther Vera Bumphus Lyons

To sign the guest book or to send online condolences, click on the 'SIGN IN' button for the Guest Book above.

HESTER, WHITTED & DAYE FUNERAL SERVICE


Note:  

To print the funeral information, including the obituary, click on the print button above. 

A preview of the document will appear on your screen, and you can send that document to your printer by clicking on the printer button at the top right corner of the preview screen.  

You can also save the document to your computer by clicking on the "Save File" button at the top right corner of the preview screen.

​Ms. Esther Vera Bumphus Lyons, age 78, entered eternal rest on Saturday, February 13, 2021 at Hock Family Pavilion in Durham, North Carolina. She was born in Alton, Virginia but made her home in Roxboro, North Carolina.

She was preceded in death by her parents Dave B. Bumphus and Mollie Chavious Bumphus Cash and her eleven siblings: Dave, Enoch, George, Cleveland, Cornelius, Frank, Louise, Florence, Mary, Florine and Mamie.

Ms. Lyons is survived by her former husband Clifton H. Lyons of Somerset, New Jersey; two daughters Gail Lyons Eluwa (husband John) of Cary, North Carolina and Zelda Lyons Robinson (husband Frankie II) of Raleigh, North Carolina; one son Tony Curtis Lyons of the home; two sisters-in-law Winnie Bumphus of Roxboro and Shirley Bumphus of Detroit, Michigan; four grandchildren Cheechee L. Ward, Frankie L. "Tre" Robinson, III, Tony Wilson and Zachary Robinson; six great grandchildren Alexis Ward, Gereka Richmond, Jayla Richmond, Jahkya Richmond, Tahj Wilson and Zara Wilson; one great-great grandchild Nakari Ward; and a host of loving nieces, nephews, cousins and friends.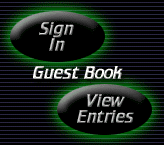 Please note that due to the  adverse weather conditions, 

 the funeral service for 

Ms. Esther Lyons 

has been re-scheduled for Saturday February 20, 2021 at 12 Noon at  Hester, Whitted & Daye Funeral Service.

The family of the late

Ms. Esther Vera Bumphus Lyons

would like to thank everyone for the many acts of kindness that they received surrounding the loss of their loved one.