​​​

Graveside Service

Wednesday, July 15, 2020

5:00 PM

Heaven's Gate Family Farm

129 Rock Farm Road

Roxboro, North Carolina 27574

Interment

Heaven's Gate Family Farm

Roxboro, North Carolina

Mr. Reginald Joevette Jones

To sign the guest book or to send online condolences, click on the 'SIGN IN' button for the Guest Book above.

HESTER, WHITTED & DAYE FUNERAL SERVICE


Note:  

To print the funeral information, including the obituary, click on the print button above. 

A preview of the document will appear on your screen, and you can send that document to your printer by clicking on the printer button at the bottom of the preview screen.  

You can also save the document to your computer by clicking on the "Save File" button at the bottom of the preview screen.

​Mr. Reginald Joevette Jones, formerly of Roxboro, North Carolina, passed away on July 6, 2020 in Tampa, Florida. He was the son of the late Malvin Joseph Jones and the late Rose Ella Ballou Luckey. In addition to his parents, he was preceded in death by one brother Gregory Luckey.

Mr. Reginald Jovette Jones is survived by his wife Dawn Jones; two daughters Tracy Jones of Roxboro, North Carolina and Taissa Jones of Georgia; three sons Reginald Jovette Jones of New Jersey, Alfie Hunte of Italy and Ernest Hunte of California; two brothers Malvin Jones of Delaware and Captain Malachi Jones of Philadelphia; three sisters Diahann Watson of New York, Yvonne Luckey Keeley of New Jersey and Gretchen Jones of Philadelphia; four grandchildren Kayla Jones, Sabian Allen, Rylee Whitt and Ryker Whitt; and a host of loving relatives and friends.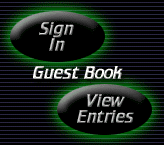 The family of the late

Mr. Reginald Joevette Jones

would like to thank everyone for the many acts of kindness that they received surrounding the loss of their loved one.