Viewing

Thursday, August 1, 2019

12 Noon to 7:00 PM

Hester, Whitted & Daye Funeral Service

603 South Main Street

Roxboro, North Carolina 27573

Phone: (336) 599-0104

Moments of Reflection Service

Friday, August 2, 2019

2:00 PM

Hester, Whitted & Daye Funeral Service

603 South Main Street

Roxboro, North Carolina 27573

Phone: (336) 599-0104

Mr. Gilbert Leondius "Pee Wee" Carver

To sign the guest book or to send online condolences, click on the 'SIGN IN' button for the Guest Book above.

HESTER, WHITTED & DAYE FUNERAL SERVICE


Note:  

To print the funeral information, including the obituary, click on the print button above. 

A preview of the document will appear on your screen, and you can send that document to your printer by clicking on the printer button at the bottom of the preview screen.  

You can also save the document to your computer by clicking on the "Save File" button at the bottom of the preview screen.

Mr. Gilbert Leondius "Pee Wee" Carver, age 77, entered eternal rest on Wednesday, July 24, 2019 at Hock Family Pavilion in Durham, North Carolina. He was a native of Person County.

He is survived by his sister Jean Blondell Jeffers; four nieces Sharon James (husband Gregory); Phyllis Davis (husband Lloyd); Shelia Jeffers; and Pamela Winslow (husband Ronald); two nephews Bryce Jeffers and Gregory Jeffers; first cousins Tyrone Blackwell, Andrew Blackwell, Sylvia Ross, Carlese Vinson and Celia Wilson; and a host of additional relatives and friends.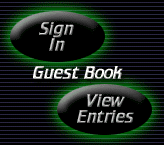 The family of the Late

Mr. Gilbert Leondius 

"Pee Wee" Carver

would like to thank everyone for the many acts of kindness that they received surrounding the loss of their loved one.