Private Family Viewing

Saturday, April 30, 2022

2:00 PM until 4:00 PM

And

Public Viewing

Hester, Whitted & Daye Funeral Home

603 South Main Street

Roxboro, North Carolina 27573

Phone: (336) 599 - 0104

Funeral Service

Sunday, May 1, 2022

1:00 PM

(Mrs. Jeffress will lie in state from 12 Noon until 1:00 PM)

Greater Cleggs Chapel Community Missionary Baptist Church

2601 Surl Mount Tirzah Road

Timberlake, North Carolina 27574

Phone: (336) 364 - 8207

Reverend Tonia McCain Cunningham, Officiant

Reverend Clyde Glass, Eulogist

​Burial

​Zion Level Baptist Church Cemetery

1780 Zion Level Church Road

Semora, North Carolina 27343

Due to COVID-19, 

 face coverings are required at all Viewings, Visitations and Services and social distancing guidelines will be followed.

Mrs. Angela McCain Jeffress

To sign the guest book or to send online condolences, click on the 'SIGN IN' button for the Guest Book above.

HESTER, WHITTED & DAYE FUNERAL SERVICE


Note:  

To print the funeral information, including the obituary, click on the print button above. 

A preview of the document will appear on your screen, and you can send that document to your printer by clicking on the printer button at the top right corner of the preview screen.  

You can also save the document to your computer by clicking on the "Save File" button at the top right corner of the preview screen.

​Mrs. Angela McCain Jeffress, age 56, departed this life on Friday, April 22, 2022 at her residence in Roxboro, North Carolina. She was a graduate of Person Senior High School and a member of the "Class of 1984". She was a long-time employee at GKN in Roxboro.

Mrs. Jeffress was preceded in death by her parents Isiah McCain and Maggie Fuller McCain and one brother Danny McCain.

Mrs. Angela McCain Jeffress leaves to cherish her memory her husband MurRay Emile Jeffress, Sr.; two sons Frank Faison Newman and Isiah Ragland; one step-daughter Aaliyah Jeffress; one step son MurRay Emile Jeffress, Jr.; two sisters Mitzi McCain and Beverly Ann Fuller; four brothers Perry McCain, Gregory Fuller (wife Janice), Anthony Fuller and Bruce McCain; two step-grandchildren A'miya Jeffress and Brayden Dickey; and numerous loving additional relatives, co-workers, classmates and friends.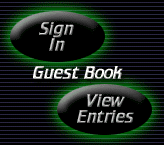 The Family of the late

Mrs. Angela McCain Jeffress

would like to thank everyone for the many acts of kindness that they received surrounding the loss of their loved one.