Funeral Service

Sunday, October 2, 2022

Hester, Whitted and Daye Funeral Home

603 South Main Street

Roxboro, North Carolina 27573

Phone: (336) 599 -0104

Reverend Clevie Brandon, Eulogist

Due to COVID-19, 

 face coverings are required at all Viewings, Visitations and Services and social distancing guidelines will be followed.

To sign the guest book or to send online condolences, click on the 'SIGN IN' button for the Guest Book above.

HESTER, WHITTED & DAYE FUNERAL SERVICE


Note:  

To print the funeral information, including the obituary, click on the print button above. 

A preview of the document will appear on your screen, and you can send that document to your printer by clicking on the printer button at the top right corner of the preview screen.  

You can also save the document to your computer by clicking on the "Save File" button at the top right corner of the preview screen.

Minister Benjamin Isaac, age 57, entered eternal rest on Thursday, September 22, 2022 at Duke University Medical Center in Durham, North Carolina.  

Benjamin was born in Natchez, Mississippi on February 8, 1965 to the union of the late Sylvester Isaac and Willie Mae Hardy Isaac. During his school days at North Natchez High School in Mississippi, he displayed his athletic skills by playing football and basketball. Throughout life, Benjamin lived in Alexandria, Virginia and Atlanta, Georgia. Prior to his passing, he made his home in South Boston, Virginia.

Benjamin was a man of many talents. He was called to be a minister and displayed his faith to all. He was honored by being named "Man of The Year" by the African Methodist Episcopal Church out of Stafford, Virginia. Benjamin was employed as a Postal Worker for the United States Postal Service. He was honored to be a Mason. His abilities were widespread – as he was a music producer and owned his own record label, "1 Ground Up Entertainment". 

Because of his wide variety of jobs and interests, Benjamin was able to meet many influential people. His involvement in the area of politics included closely supporting and campaigning for Bobby Wells, a candidate from Atlanta, Georgia, who was running for President of the United States.  

Benjamin and his wife, Stacey, loved to travel throughout the United States – even venturing out to the Caribbean. Benjamin loved to fish. He loved being on boats – where he always declared himself "The Captain".

Even with all of his travels and interests, Benjamin's children and family were his top priority. His most enjoyable moments were spent with his children. His friends were extremely important to him. Benjamin's caring spirit allowed him to never meet a stranger.

In addition to his father, Benjamin was preceded in death by his wife Stacey Jones-Isaac; son Benjamin Michael Hargrave; sister Patricia Isaac-Butler; and brothers Jerry Isaac and Latrell Isaac.

Benjamin leaves to cherish his memory his mother Willie Mae Hardy Isaac of Natchez, Mississippi; daughters Armani Isaac of McKeesport, Pennsylvania and Ciarra Isaac of LaCrosse, Wisconsin; sons Averum Jones-Isaac and Zion Isaac, both of Woodbridge, Virginia; sister Evaline Jennings (husband the late Thomas) of South Boston, Virginia; brother Terry Isaac (wife Debra) of Woodbridge, Virginia; grandson Benjamin Makael Hargrave; special friend Tasha Elmore-Faulkner of Roxboro, North Carolina; and numerous loving additional family and friends.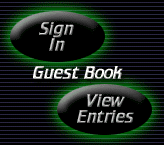 The Family of the late

Minister Benjamin Isaac

would like to thank everyone for the many acts of kindness that they received surrounding the loss of their loved one.