Viewing

Wednesday, April 13, 2022

1:00 PM until 6:00 PM

(Family Present 5 PM until 6 PM.)

​Hester, Whitted & Daye Funeral Home

603 South Main Street

Roxboro, North Carolina 27573

Phone:  (336) 599 - 0104

Funeral Service

Thursday, April 14, 2022

2:00 PM

​Hester, Whitted & Daye Funeral Home

603 South Main Street

Roxboro, North Carolina 27573

Phone:  (336) 599 - 0104

​​

​Burial

Prospect Hill Baptist Church Cemetery

301 Bethel Hill School Road

Roxboro, North Carolina

The Family will receive friends at 757 Ivey Daye Road.​

Due to COVID-19, 

 face coverings are required  at all Viewings, Visitations and Services and social distancing guidelines will be followed.

Little Miss Kristin Zenee Wade

To sign the guest book or to send online condolences, click on the 'SIGN IN' button for the Guest Book above.

HESTER, WHITTED & DAYE FUNERAL SERVICE


Note:  

To print the funeral information, including the obituary, click on the print button above. 

A preview of the document will appear on your screen, and you can send that document to your printer by clicking on the printer button at the top right corner of the preview screen.  

You can also save the document to your computer by clicking on the "Save File" button at the top right corner of the preview screen.

​Little Miss Kristin Zenee Wade, age 9, of Roxboro, North Carolina, became an angel in Heaven on Thursday, April 7, 2022 while at Duke University Hospital in Durham, North Carolina.

Kristin was born on October 29, 2012 to Kathy Wade and Chris Tucker. She was the granddaughter of Laurie Wade and John Lawson and Barbara Tucker and Randolph Tucker, Jr.

Kristin attended Stories Creek Elementary School and was a Fourth Grade student. She loved "Baby CeCe and the Ugly Dolls", "Doc McStuffins" and spending time on her tablet.

Kristin was preceded in death by her great-great grandparents: Jessie Wade Sr., Joyce Davis, Roosevelt Davis and Randolph Tucker, Sr.; great uncles: Jessie Wade, Jr. and James Wade; and great-great-great aunt Elizabeth Link.

In addition to her parents and grandparents, Kristin leaves precious memories for her sister Zykeira Norwood; brothers Christopher Tucker, Christian Tucker, Chalio Tucker and Crimaijali Tucker; two great-great grandmothers Laura Link Wade and Barbara Crew Tucker; four aunts Shanella Wade, Donella Wade, Crystal Tucker and Patricia Gutherie; three uncles Austin Wade, Euliss Wade and Draper Davis; six great aunts Linda Johnson (Rickey), Dianne Reed (Sylvester), Regina Richardson, Carrie Downey (Chester),  Sally Wade and Bessie Tucker; one great uncle Cecil Wade; and numerous loving cousins, additional family members and friends.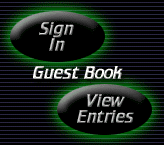 The Family of the late

Little Miss Kristin Zenee Wade

would like to thank everyone for the many acts of kindness that they received surrounding the loss of their precious angel.