Public Viewing

Friday, October 23, 2020

1:00 PM until 6:00 PM

Hester, Whitted & Daye Funeral Home

603 South Main Street

Roxboro, North Carolina 27573

(336) 599-0104

Graveside Service

Saturday, October 24, 2020

1:00 PM

Peace Memorial Gardens

650 Old Durham Road

Roxboro, North Carolina 27573

Reverend Kenneth Stokes, Eulogist

Due to COVID-19, 

attendance is limited to 50 individuals.

Mrs. Arenthia Tatum Dickens

To sign the guest book or to send online condolences, click on the 'SIGN IN' button for the Guest Book above.

HESTER, WHITTED & DAYE FUNERAL SERVICE


Note:  

To print the funeral information, including the obituary, click on the print button above. 

A preview of the document will appear on your screen, and you can send that document to your printer by clicking on the printer button at the bottom of the preview screen.  

You can also save the document to your computer by clicking on the "Save File" button at the bottom of the preview screen.

​Mrs. Arenthia Tatum Dickens, age 90, departed this life on Sunday, October 11, 2020 at her residence in Roxboro, North Carolina. She was a native of Chattanooga, Tennessee but made her home in Roxboro. After graduating from "A & T State University" she began a career of teaching in the Person County School System for more than thirty years.

She was preceded in death by her parents Homer Curtis Tatum and Pauline Leath Tatum; her husband Quincey Adams Dickens; and two siblings.

Mrs. Arenthia Tatum Dickens is survived by two daughters Gail Dickens Raines (husband Verlyn) and Paula Dickens Glenn; one sister-in-law Mabel Dickens Morgan; granddaughter Monica V. Raines; grandsons Paul E. McKibbins III (wife Keena), Marcus D. McKibbins, Quincey A. Glenn, Andrew B. Glenn III (wife Samantha) and Everson D. Raines; seven great-grandchildren; and many loving nieces, nephews, other relatives and friends.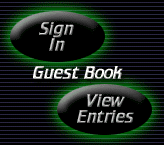 The family of the late

Mrs. Arenthia Tatum Dickens

would like to thank everyone for the many acts of kindness that they received surrounding the loss

of their loved one.