Funeral Service

Saturday, November 26, 2022

11:00 AM

Hester, Whitted and Daye Funeral Home

603 South Main Street

Roxboro, North Carolina 27573

Phone: (336) 599 - 0104

​Burial

Blackwell Family Cemetery

1222 Old Durham Road

Roxboro, North Carolina 27573

Due to COVID-19, 

 face coverings are required at all Viewings, Visitations and Services and social distancing guidelines will be followed.

To sign the guest book or to send online condolences, click on the 'SIGN IN' button for the Guest Book above.

HESTER, WHITTED & DAYE FUNERAL SERVICE


Note:  

To print the funeral information, including the obituary, click on the print button above. 

A preview of the document will appear on your screen, and you can send that document to your printer by clicking on the printer button at the top right corner of the preview screen.  

You can also save the document to your computer by clicking on the "Save File" button at the top right corner of the preview screen.

Mr. Rufus Blackwell, Jr., age 90, entered eternal rest on Sunday, November 20, 2022 at his residence in Roxboro, North Carolina. Mr. Blackwell was a native of Person County, a member of Shady Hill Baptist Church and a Veteran of the United States Army.

Mr. Blackwell was preceded in death by his father Rufus Clay Blackwell; mother Inez Brooks Blackwell; and siblings Samuel Blackwell, Zeb Blackwell, William Blackwell, Caroline Liles and Magnolia Clayton.

Mr. Rufus Blackwell, Jr. leaves to cherish his precious memory his loving wife Maryzelle Miles Blackwell of the home; two daughters Maria Blackwell Stanfield (husband Reginald) of Maryland and Angellette Garner of Delaware; three sons Rufus Thomas Blackwell III, Raynard Keith Blackwell, Sr., and Perry Williams (wife Linda), all of Roxboro, North Carolina; one brother Clarence Edward Blackwell of Roxboro, North Carolina; four grandchildren Rufus Thomas Blackwell IV of Roxboro; Raynard Keith Blackwell, Jr. of Washington, DC; and Ihesha Renee' Lessa (husband Evan) and Reginald Jay Stanfield of Delaware; fourteen great-grandchildren Dayanera Jay, Ebon Jay, Kairo Blackwell, Salaam Blackwell, Wisdom Blackwell, Raynard Blackwell III, Sunny Raye Blackwell, Kiah Stanfield, Kuemora Stanfield, Zalia Stanfield, Willow Blakeney, Sahniya Stanfield, Junious Lessa and Taylor Lessa; one great great-grandchild Jaleigh Graves; and numerous loving additional relatives and friends.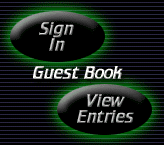 The Family of the late 

Mr. Rufus Blackwell, Jr.

would like to thank everyone for the many acts of kindness that they received surrounding the loss of their loved one.