Viewing

Saturday, May 1, 2021

12 Noon until 6:00 PM

Hester, Whitted & Daye Funeral Home

603 South Main Street

Roxboro, North Carolina 27573

Phone:  (336) 599-0104

Funeral Service

Sunday, May 2, 2021

1:00 PM

​New Life Church

936 Old Durham Road

Roxboro, North Carolina 27574

Reverend  LaTonya McIver Penny, Officiant

Reverend Ronald Brooks, Pastor and Eulogist

Due to COVID-19, 

please be prepared to wear face coverings and practice social distancing.

Interment

Jones Chapel Baptist Church

780 Barnette Tingen Road

Roxboro, North Carolina  27574

To sign the guest book or to send online condolences, click on the 'SIGN IN' button for the Guest Book above.

HESTER, WHITTED & DAYE FUNERAL SERVICE


Note:  

To print the funeral information, including the obituary, click on the print button above. 

A preview of the document will appear on your screen, and you can send that document to your printer by clicking on the printer button at the top right corner of the preview screen.  

You can also save the document to your computer by clicking on the "Save File" button at the top right corner of the preview screen.

Mr. Raymond Johnson, age 84, slipped away peacefully in the arms of our Lord, early in the afternoon of Tuesday, April 27, 2021 at 1:20 PM at Person Memorial Hospital in Roxboro, North Carolina. 


Mr. Raymond Johnson was born in Person County on February 15, 1936 to the union of John and Louvenia Cousin Johnson who preceded him in death. He attended Person County Training School. At an early age, he devoted his life to the Lord and joined Mill Hill Baptist Church in Roxboro. His career in construction enabled him to work as a Machine Operator with Brown Brothers, Inc. of Durham and Stanco Masonry, Inc. of Leasburg. In 1997, he joined New Life Church of Roxboro where he was a devoted member and servant to the Lord. He loved and enjoyed life, his family and friends. He was well known and loved by all in the community and would often visit to deliver fruits and vegetables. His favorite pastime was sitting on his porch watching traffic. 

He was raised by a loving family which included six siblings Elbert Johnson, James G. Johnson, Fletcher Johnson, Sarah Francis White, Minnie Harris, and Mary Stanfield all who preceded him in death. He was also preceded in death by two nephews Preston Stanfield (wife K. Shirley Stanfield of Blanch, NC) and Elbert Junior Winstead and his special friend for life, Georgia Mae Holloway Bumpass. 

Mr. Raymond Johnson leaves to cherish one daughter Kathy L. Bumpass of Roxboro; one god daughter Linda B. King of Roxboro; two god granddaughters Chelsea King of Charlottesville, Virginia and Tiffani King of Roxboro; and one sister-in-law Roberta Johnson (wife of the late Elbert Johnson) of Timberlake; seven nieces Shirley Thomas (the late Rev. James L. Thomas) of Greensboro; Linda Farmer (Lawrence) of Roxboro; Phyllis McIver (Tony) of Roxboro; Cheyenne Allen (the late Desadee Allen) of Roxboro; Topsie McCain (Robert) of Timberlake; Phyllis Stewart of Roxboro; and Connie White of Henderson; five nephews John Wayne Stanfield (the late Virginia Stanfield) of Leasburg; Bruce Stanfield of Yanceyville; Theodore Harris (the Rev. Janice Harris) of Fayetteville; Richard Harris (Jackie) of Atlanta, Georgia; and Barry Johnson (Collette) of Timberlake; He is also remembered by a host of great nieces, nephews, extended family, and special friends who will recall him as one of the most loving and good-hearted men of God they will ever know. ​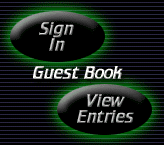 The family of the late

Mr. Raymond Johnson

would like to thank everyone for the many acts of kindness that they received surrounding the loss

of their loved one.