Due to COVID-19, 

 face coverings are required at all Viewings, Visitations and Services and social distancing guidelines will be followed.

To sign the guest book or to send online condolences, click on the 'SIGN IN' button for the Guest Book above.

HESTER, WHITTED & DAYE FUNERAL SERVICE


Note:  

To print the funeral information, including the obituary, click on the print button above. 

A preview of the document will appear on your screen, and you can send that document to your printer by clicking on the printer button at the top right corner of the preview screen.  

You can also save the document to your computer by clicking on the "Save File" button at the top right corner of the preview screen.

Mr. Jeffrey Lee Barnette, age 53,  departed this life on Saturday, April 15, 2023 at his residence.

Jeffrey was educated in the Person County School System.  He made his home in Semora, North Carolina.

Jeffrey was preceded in death by his parents James and Mary Barnette.  

Mr. Jeffrey Lee Barnette leaves to cherish his memory his sister Deborah Speight; two brothers; and a host of aunts, uncles, nieces, nephews, cousins and friends.

Service of Remembrance

Saturday, April 29, 2023

1:00 PM

(Visitation will be held from 

12:30 PM until 1:00 PM)

Hester, Whitted and Daye Funeral Home

603 South Main Street

Roxboro, North Carolina 27573

Phone: (336) 599-0104

Reverend Clevie Brandon, Eulogist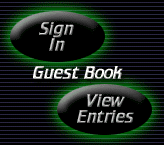 The Family of the late

Mr. Jeffrey Lee Barnette

would like to thank everyone for the many acts of kindness that they received surrounding the loss of their loved one.