Ashley Ellis Thompson Scoggins age 66 of Roxboro, NC died Friday, May 8, 2015 at Carver Living Center in Durham, NC. He was the son of Lealie Bradsher Scoggins and The late  James G. Scoggins.

He is survived by his mother, Lealie Scoggins of Roxboro, NC; five children - David Scoggins and Shireline Green of Durham, NC; Ellis Scoggins of Fayetteville, NC; Patrice Rahming of Greensboro, NC and Charn Meadows of San Antonio, TX; two brothers - Henry Scoggins and Jerry Scoggins of Roxboro, NC; seven sisters - Alien Scoggins, Gladys Woods, Linda Stephens, Nancy Cash and Sylvia Brown, all of Roxboro, NC; Mary Ann Paylor of Washington, DC and Stella Williams of Louisburg, NC.

He is also survived by 15 grandchildren, 5 great-grandchildren and a host of additional relatives and friends.  

  Visitation

 Tuesday, May 12, 2015 

 1 PM until 7 PM 

 Hester, Whitted & Daye

Funeral Home

603 South Main Street

Roxboro, NC. 27573

Funeral Service

 Wednesday, May 13, 2015

11 AM

The Holy Temple of Jesus Christ 

3843 Antioch Church Rd.

Timberlake, NC 

Elder Tony Dixon, Officiating

Elder Terry Scoggins, Eulogy

Burial 

The Holy Temple of Jesus Christ

Cemetery

Ashley Ellis Thompson Scoggins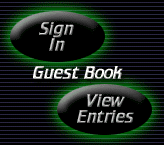 To sign the guest book or to send online condolences, click on the 'SIGN IN' button for the Guest Book above.

HESTER, WHITTED & DAYE FUNERAL SERVICE

Note:  

To print the funeral information, including the obituary, click on the print button above. 

A preview of the document will appear on your screen, and you can send that document to your printer by clicking on the printer button at the bottom of the preview screen.  

You can also save the document to your computer by clicking on the "Save File" button at the bottom of the preview screen.