Pu​blic Viewing

Tuesday, August 25, 2020

1:00 PM until 7:00 PM

Hester, Whitted & Daye Funeral Service

603 South Main Street

Roxboro, North Carolina 27573

Phone: (336) 599-0104

Funeral Service

Wednesday, August 26, 2020

2:00 PM

Greater Cleggs Chapel Community

Missionary Baptist Church

Family Present 1:00 PM until 2:00 PM

2601 Surl Mount Tirzah Road

Surl, North Carolina 27583

Phone: (336) 364-8207

Reverend George Harris, Eulogist

Reverend Louis Cash, Pastor

Interment

Greater Cleggs Chapel Community

Missionary Baptist Church

 Surl, North Carolina

Mr. Vernon Emmitte Torian

To sign the guest book or to send online condolences, click on the 'SIGN IN' button for the Guest Book above.

HESTER, WHITTED & DAYE FUNERAL SERVICE


Note:  

To print the funeral information, including the obituary, click on the print button above. 

A preview of the document will appear on your screen, and you can send that document to your printer by clicking on the printer button at the bottom of the preview screen.  

You can also save the document to your computer by clicking on the "Save File" button at the bottom of the preview screen.

​Mr. Vernon Emmitte Torian, age 76, departed this life on Thursday, August 20, 2020 at Durham VA Medical Center, in Durham, North Carolina. He was born in Person County and was a Veteran of the United States Army.

Mr. Vernon Emmitte Torian was preceded in death by his mother Vennie Torian. He is survived by his wife Shelvy Jean Ramsey Torian; two daughters Carol Torian and Stacy Torian both of Raleigh, North Carolina; one son Jason Emmitte Torian (wife Theresa) of Roxboro, North Carolina; two sisters-in-law Dorothy Ramsey of Durham, North Carolina and Annie Gray Fields of Kittrell, North Carolina; four grandchildren Nolan Torian, Cole Torian, Isla Torian and Ryan Mays; and many loving relatives and friends.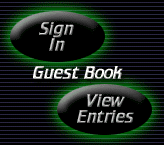 The family of the late

Mr. Vernon Emmitte Torian

would like to thank everyone for the many acts of kindness that they received surrounding the loss of their loved one.