The family would like to thank all their friends for the many expressions of sympathy shown during the passing of their loved one.

Visitation: Wednesday from 1:00 PM until 7:00 PM

Hester-Whitted-Daye Funeral Home, 603 South Main Street, Roxboro, NC 27573

Funeral service:

Thursday, 1:00 PM at New Life Non-Denominational Church, 936 0ld Durham Rd. in Roxboro, NC.

Pastor Ronald Brooks will conduct the service.

Burial:  Peace Memorial Cemetery in Roxboro, NC                        

James Leon Harris, age 53, of 65 Jessie Bank Road in Roxboro, NC passed away on Saturday morning, March 28, 2015 at Duke Hospital in Durham, NC. He was the son of George Willie Johnson and the late Mary Elizabeth Harris Johnson

James Leon Harris is survived by one daughter - Jaslyn Harris, and one son - Jourdyn Harris of Roxboro, NC; his fiancée, Tammy Williams; his father, George Willie Johnson III of Roxboro, NC; three sisters -Tiffany Johnson of Roxboro, NC; Tammy Forester and Edith Cobb of Milton, NC; one brother, Rayshawn L. Johnson; four  god-brothers - Derrick D. Logan, Morell Fogler of Roxboro, NC; Andre Draughon and Alvin Turner of Hillsborough, NC; two god -sisters, Pamela Norwood and Cheryl Cameron of Roxboro, NC and one special uncle John Winstead in addion to a host of additional relatives and friends.

Note: 

To print the funeral information, including the obituary, click on the print button above.

A preview of the document will appear on your screen, and you can send that document to your printer by clicking on the printer button at the bottom of the preview screen. 

You can also save the document to your computer by clicking on the "Save File" button at the bottom of the preview screen.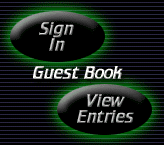 To sign the guest book or to send online condolences, click on the 'SIGN IN' button for the Guest Book above.


HESTER, WHITTED & DAYE FUNERAL SERVICE