Visitation

Friday July 10, 2020

4:00 PM to 7:00 PM

Celia Phelps United Methodist Church

3709 Groometown Road

Greensboro, North Carolina 27407

Phone:  (336) 855-8348

* All attendees must wear a mask

Private Funeral Service

Saturday, July 11, 2020

1:00 PM

Celia Phelps United Methodist Church

3709 Groometown Road

Greensboro, North Carolina 27407

Phone:  (336) 855-8348

Pastor Ellis Carson, Presiding

Faye Herbin, Eulogist

​* All attendees must wear a mask

Burial

Mount Tabor United Methodist Church Cemetery

3100 Creek Ridge Road

Greensboro, North Carolina 27406

Ms. Gaynessa Jennie Allen

To sign the guest book or to send online condolences, click on the 'SIGN IN' button for the Guest Book above.

HESTER, WHITTED & DAYE FUNERAL SERVICE


Note:  

To print the funeral information, including the obituary, click on the print button above. 

A preview of the document will appear on your screen, and you can send that document to your printer by clicking on the printer button at the bottom of the preview screen.  

You can also save the document to your computer by clicking on the "Save File" button at the bottom of the preview screen.

Ms. Gaynessa Jennie Allen age 66, of Greensboro, North Carolina, entered eternal rest on July 7, 2020 at Cone Health Wesley Long in Greensboro. She graduated from East Orange High School in East Orange, New Jersey (Class of 1972). She furthered her education, earning her Bachelor's and Master's degrees from North Carolina A & T State University in Greensboro, North Carolina.

Mrs. Gaynessa Jennie Allen was preceded in death by her parents James Vernon Allen, Sr. and Sarah Elaine Troxler Allen and brother James Vernon Allen, Jr.

She leaves to cherish her memory one son Ian Allen (wife Jocelyn) of Greensboro, North Carolina; two grandchildren Jacquelyn and Joseph; one aunt Annie Marie Hall; special cousins Sandra Herbin Lawson, Faye Herbin, Ronnie Herbin, Daryl Parks Lucas, Sharon Hall Webb, and Loran Lawson Siler; special friends Sonya Smith, Jacqueline Murphy, Renee McDougle, Brenda Williams, Emily Graham, Penelope Bowie, Velinda Whitsitt, Harriett Hairston, and Diane Robinson; and a host of loving relatives and friends.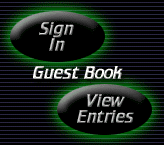 The family of the late

Ms. Gaynessa Jennie Allen

would like to thank everyone for the many acts of kindness that they received surrounding the loss of their loved one.